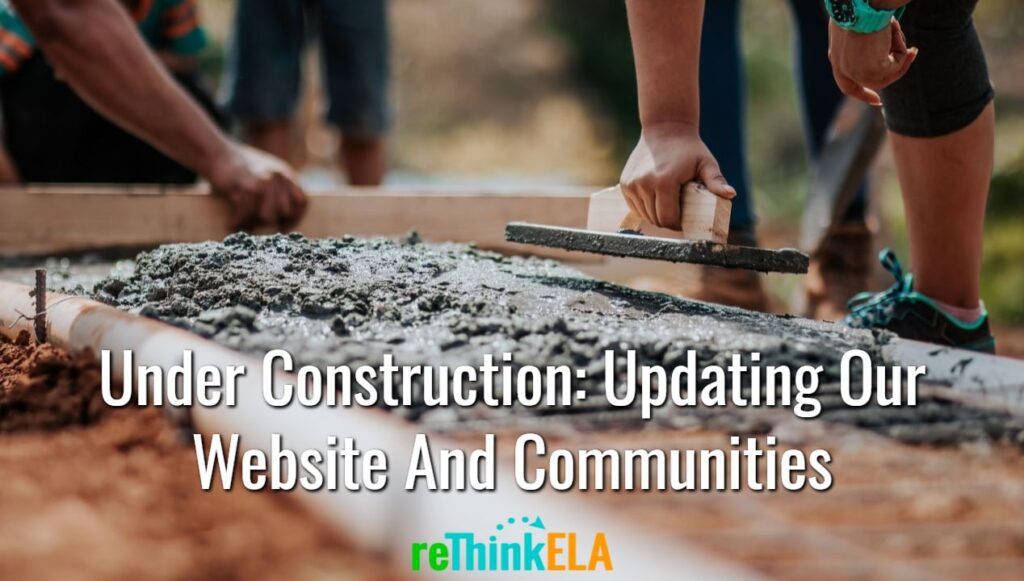 People keep reminding me that summer is almost over (No, I didn't hear that either!), so it's time to start my redecorating projects. That means we're getting a new look here at reThinkELA.com and a few new community options.
While we're working on this process, you might find a bit of a mess on our website. If you have trouble finding what you're looking for, just head over to our Facebook group or Twitter for answers or to ask questions.
Thank you very much for your patience!