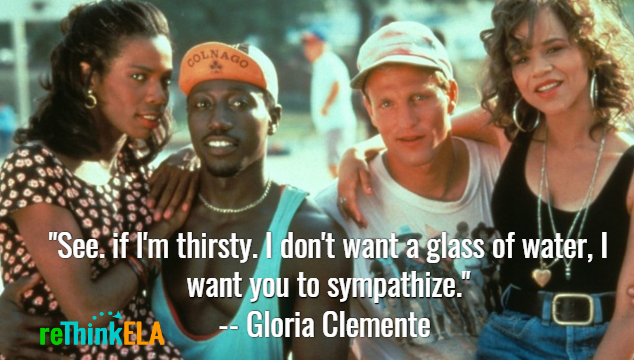 What do you do when you're 12 years old and your friend's world comes to a screeching halt?
Heather and I had met at the beginning of the school year and quickly became friends. We talked about our families. She told me that her mother was gone and that she'd had to move in with her dad. He was a rather overweight man who lived in overalls and his recliner. I met him once, and we quickly exited the living room to hand out in her room, which was the size of a a large laundry room and had just enough space for her bed, a dresser, and the door to open.
I talked about my mother's anger issues and my annoying little sister.
We rode our bikes together. We roller skated together. We hung out at each others houses together. We talked about whatever else 12-year-olds talk about together. 
And then, one day she showed up at school crying. She stood on the sidewalk outside our classroom door with tears streaming down her face, and I didn't know what to say.
Another kid asked her what was wrong, and she said her father had died of a heart attack the night before. 
(I have no idea why she showed up for school the next day.)
I stood frozen on the sidewalk. Part of me watched to reach out and hug her. Part of me was scared I would do or say the wrong thing.
I had no idea. So I did nothing.
I never saw her again.
I feel terrible that I didn't know what to do or say — still. So when I read this article about mature empathy, it resonated with me, because, in a way, it provides an answer that I can use both in my personal life and in my classroom. 
The concept of mature empathy resonated with me and, at least in some part, because it confounds me. I am a problem-solver and tend to always want to be helpful. So, not jumping in to help is hard for me. In 1992, I, like many, enjoyed the movie White Men Can't Jump.
This quote in particular answered my question:
Just. 

Listen. 

Then, instead of rushing in to offer solutions, saying something like this, "What do you need from me?" or "How can I support you?" or "Is there anything I can do for you?"

I love that. 

I'm going to try to be more Rosie than Woody. I am going to try to feel your thirst rather than bringing you a glass of water. 

I get it now. 
As teachers, we are often fixers. We must remember that sometimes, we just need to listen. And we need to help our students learn this lesson, as well.