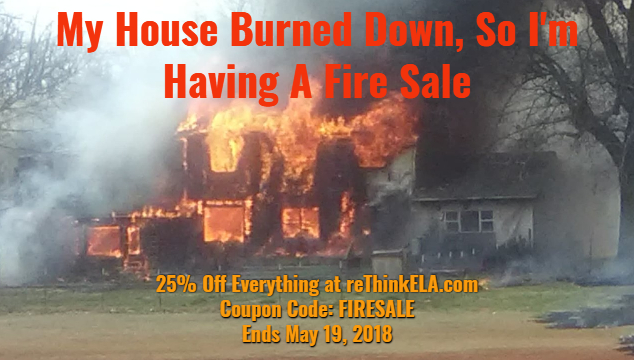 If you're on the #rethinkela mailing list, you already know about my FIRE SALE. If not, and you need a few end (or beginning) of the year #ela short story units or writing projects, click here to read about my sale.
If you're not on my mailing list, I'd love to keep in touch with you. Join us (and our Facebook group) here.
I am a secondary English Language Arts teacher, a University of Oklahoma student working on my Master's of Education in Instructional Leadership and Academic Curriculum with an concentration in English Education, and a NBPTS candidate. I am constantly seeking ways to amplify my students' voices and choices.