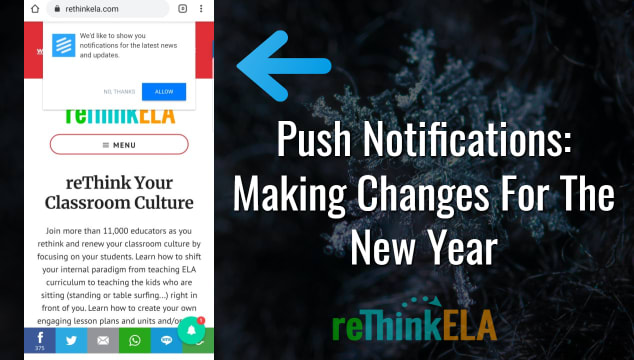 Just in time for the holidays, we're making some changes around the reThink ELA website. In the interests of providing better services, we're switching the push notification provider to one that will enable you to see our announcements, even if you'd prefer not to receive the message on your desktop or in your cellphone notifications.
Whether you're on your mobile device, your laptop, or your desktop computer, you can subscribe to our new notifications by clicking on the box that loads at the top of the page the first time you visit (after December 24). It will look like this on your phone, and have a similar appearance on your other devices: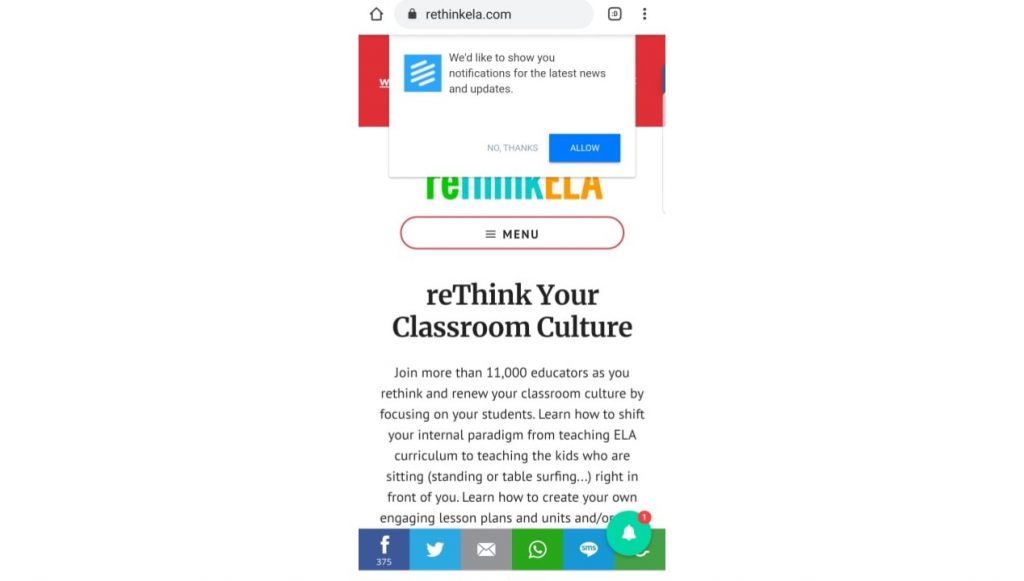 Once you've subscribed (or even if you don't), you can always click the green bell at the bottom right of our website to see any notifications you might have missed. It will look like this: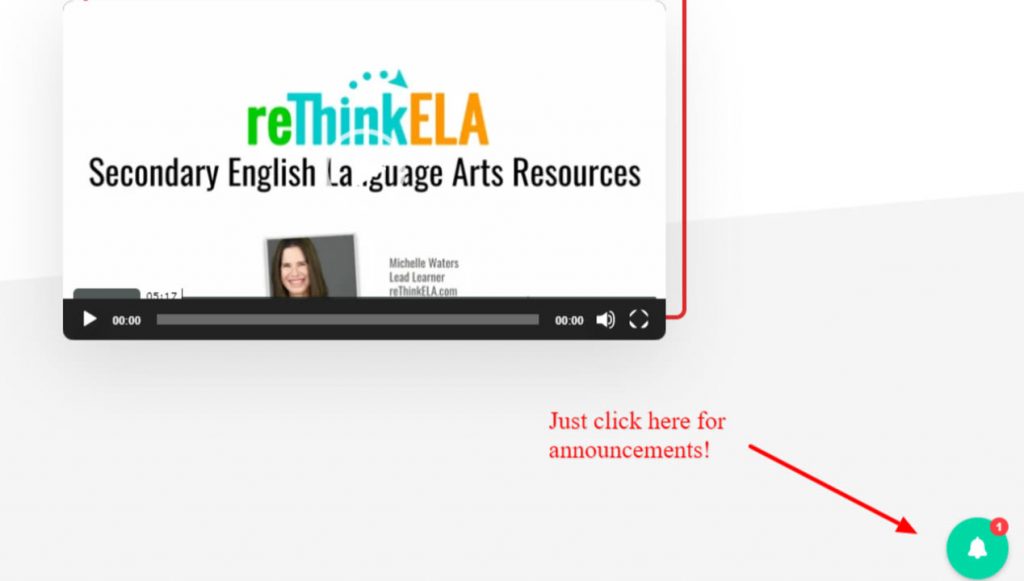 Even better, on some of our announcements, you'll be able to comment or react. We're looking forward to hearing from you!