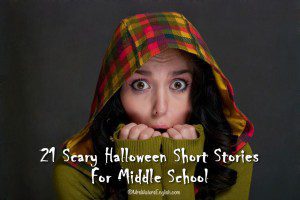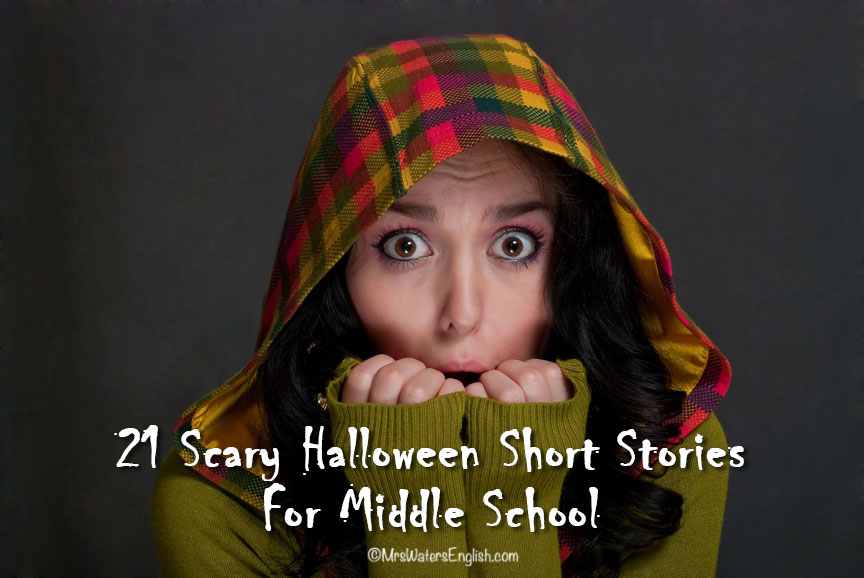 The creepier the tale, the more middle school students love it. October is the perfect month to introduce middle school students to scary short stories. Download these 21 short stories that are perfect for Halloween-related lesson plans. I have tried to include related activities, lesson plans, and other resources, including YouTube videos, TV show adaptations, and related songs. Happy Halloween!
The Possibility of Evil by Shirley Jackson | Assessment Activity & Writing Project | Assessment Activity & Writing Project on TpT
The Masque of the Red by Death by Edgar Allan Poe* | Assessment Activity | Assessment Activity on TpT
The Landlady by Roald Dahl | Assessment Activity | Assessment Activity on TpT
The Legend of Sleepy Hollow by Washington Irving
A Ghost Story by Mark Twain
The Bottle Imp by Robert Louis Stevenson
The Mortal Immortal by Mary Shelley
The Tomb by H.P. Lovecraft
The Tree by H.P. Lovecraft
The Screaming Skull by F. Marion Crawford | Full Movie 1958
The Tell-Tale Heart by Edgar Allan Poe | Reader's Theater
The Pit and the Pendulum by Edgar Allan Poe | Audio | Lesson Plans
The Spectre Bridegroom, a Traveller's Tale by Washington Irving | Activities
The Monkey's Paw by W.W. Jacobs | Activities | Reader's Theater – $
An Occurrence at Owl Creek Bridge by Ambrose Bierce | Activities
The Fall of the House of Usher by Edgar Allan Poe*
The Black Cat by Edgar Allan Poe
The Hitchhiker by Orson Welles | Activities | YouTube | Resources | Phantom 309 | Quiz
Contents of a Dead Man's Pocket (DOC file) by Jack Finney | Lesson Plan – $ | YouTube
A Rose for Emily by William Faulkner | Activities | Lesson Plans
The Boarded Window by Ambrose Bierce
A Sound of Thunder by Ray Bradbury
*These stories may be more appropriate for students with higher-level reading skills, or may require extra scaffolding from the teacher.
Copyright notice: These stories are published on sites other than reThinkELA.com and NO copyrighted stories are excerpted or quoted in RTE-created materials. Some stories are in the public domain (not copyrighted), or are excerpts of larger works, while others are not. In some cases, teachers may print a class set for their own classroom usage, but there are exceptions. Please check with your district regarding its policies and licenses for reproducing printed copies. Generally speaking, you may ask students to download their own copies (outside of the one you download for your own use) to their devices for their own educational studies.
I am a secondary English Language Arts teacher, a University of Oklahoma student working on my Master's of Education in Instructional Leadership and Academic Curriculum with an concentration in English Education, and a NBPTS candidate. I am constantly seeking ways to amplify my students' voices and choices.