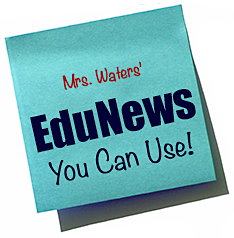 I love poetry, but many of my students are already convinced they don't. I've tried using modern poetry (read: commercial jingles and song lyrics) to help my students engage, but I'd like to try the ideas mentioned in this School Library Journal Article. Click the link below for more information.
"When I go to high schools the thing I tell the young men is you start writing poetry and you will always win. Write poems and learn how to slow dance." -Sherman Alexie The world is hungry for words of hope, change, humor, and love, and the writing workshop has the ability to conjure up the kind of meaningful and creative energy that we all crave.
What has been your experience with using relevant poetry to engage your students?
I am a secondary English Language Arts teacher, a University of Oklahoma student working on my Master's of Education in Instructional Leadership and Academic Curriculum with an concentration in English Education, and a NBPTS candidate. I am constantly seeking ways to amplify my students' voices and choices.