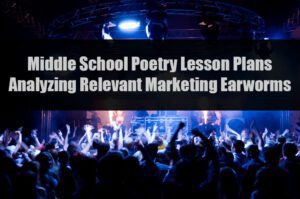 …in other words, listen to commercial jingles and evaluate how the rhyme, rhythm and other figurative language have helped businesses market their products and services. Sounds like fun, right? Your students will think so when you whip these out on your SMART Board!
I recently wrote about starting a middle school poetry unit with music lyrics, helping students to understand that the songs they listen to today are poetry. For the more pragmatic student, these commercial jingles will demonstrate the usefulness of understanding poetry in today's society.
Any or all of these are useful for class or group discussions. No worksheets needed — students can make lists or record their discussions on their own. Or make use of an exit ticket…
Here are some regional and national examples:
Paul Meade Insurance
I still know this phone number…
B.C. Clark Jingle
This is probably the only commercial jingle ever sung by the entire student body during the Christmas worship service in Raley Chapel at Oklahoma Baptist University.
Coca-Cola — I'd Like To Teach The World To Sing
Band-Aid — I'm Stuck On Band Aids
Kit Kat Bar — Gimme A Break
Oscar Mayer Bologna
 Toys R Us — I Don't Wanna Grow Up
McDonald's — Big Mac, Filet of Fish
This is not a commercial, but just the jingle performed in a hand-clapping game by two kids. You can see how these earworms get into our heads and our culture…
FreeCreditReport.com
You can watch all nine variations here.
Alka Seltzer
Not only does this video sport a few of this product's marketing jingles, it includes a history of the medicine and it's marketing tactics. Perfect for helping students understand the role poetry plays in our consumer culture.
Compilation
The following video has a Top 10 list of commercial jingles, and a nice explanation of why they work.
 More Recent Jingles?
Can you think of more recent jingles that have stuck in your head? Add them to the comments below!