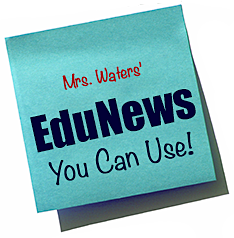 Last year, I wrote an #OklaEd in review post around this time, but Blue Cereal Education beat me to it. I don't believe in reinventing the wheel, so I'm going to recommend you read BCE's awesome summary of 2015:
That means different things to different people, but I'm personally quite the fan of New Years – not so much for the 'Eve' part, with the late night desperation to stay awake despite those horrible people on TV and awful fake-live bands – but for the 'New' part, with the hope and change and trying not to suck quite so much.
I am a secondary English Language Arts teacher, a University of Oklahoma student working on my Master's of Education in Instructional Leadership and Academic Curriculum with an concentration in English Education, and a NBPTS candidate. I am constantly seeking ways to amplify my students' voices and choices.