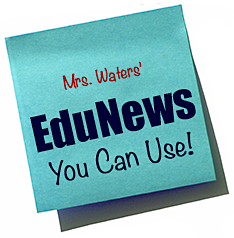 Read the Twitter discussion between @OKCAdvocate and a few #Oklaed regulars regarding the teacher shortage (or lack thereof) and parental satisfaction with their local schools.
A Social Media Story storified by watersenglish
Source: #oklaed – 5/3/15 – Journal Record States No Teacher Shortage (with tweets) · watersenglish · Storify
I am a secondary English Language Arts teacher, a University of Oklahoma student working on my Master's of Education in Instructional Leadership and Academic Curriculum with an concentration in English Education, and a NBPTS candidate. I am constantly seeking ways to amplify my students' voices and choices.