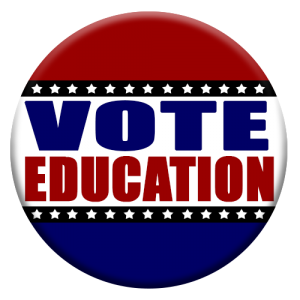 If you live in the Tulsa area, you have the opportunity to bring the bring the voice of educators into the state legislature. Read what Blue Cereal Education says about the current candidates, one who happens to be a veteran and a history teacher at Owasso High School.
Bet you thought you had a few months before you had to start seriously thinking about state elections… This year, however, there's something pretty important coming up a bit sooner than primaries. In fact, there's a significant election happening in about a week.
I am a secondary English Language Arts teacher, a University of Oklahoma student working on my Master's of Education in Instructional Leadership and Academic Curriculum with an concentration in English Education, and a NBPTS candidate. I am constantly seeking ways to amplify my students' voices and choices.