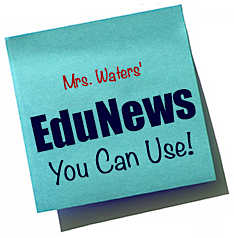 Inevitably, any conversation about our current budget crisis (#budgetquake) will involve a discussion about what in the world is happening to the lottery money. It seems some people voted in the lottery just because they thought it would solve our school funding problems. But is has become very clear this month that this is not the case. So what happened? The story below is from October 2014, but does a very good job of answering that question.
Almost without fail, any news story related to money for Oklahoma schools will attract commenters bitterly pointing out they thought the lottery was supposed to solve our education funding problems. So why hasn't the lottery gotten Oklahoma out of the bottom rungs for education funding?
I am a secondary English Language Arts teacher, a University of Oklahoma student working on my Master's of Education in Instructional Leadership and Academic Curriculum with an concentration in English Education, and a NBPTS candidate. I am constantly seeking ways to amplify my students' voices and choices.