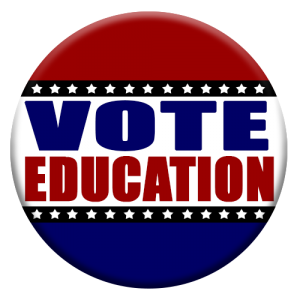 The first step you should take to make a difference in Oklahoma education is to education yourself on all the issues — and the truth behind the rhetoric and propaganda. Dallas Koehn, a high school history teacher in the Tulsa area and author of the Blue Cereal Education blog, provided us with extensive resources to gain a thorough understanding of the issues facing public education in our state. Just reading this one page will save you hours of hunting down resources on your own — and you'll be much better informed. Follow his blog to stay up to date as we approach election dates.
Whatever else 2016 will bring, it means yet another tough year for public education in Oklahoma. Many of our elected leaders openly despise us. A number openly revile book learnin' in general, while others cater to an ignorant, fearful constituency. Some may be well-intentioned, but lack understanding or political power.
I am a secondary English Language Arts teacher, a University of Oklahoma student working on my Master's of Education in Instructional Leadership and Academic Curriculum with an concentration in English Education, and a NBPTS candidate. I am constantly seeking ways to amplify my students' voices and choices.