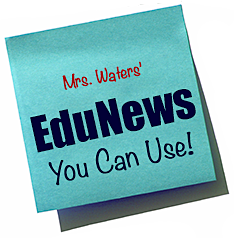 Never fear! The archive is here.
If you're an #oklaed educator, while you're waiting for that link to load, please respond to our poll:
Tell us about yoruself, #Oklaed.

— Mrs. Waters (@watersenglish) January 25, 2016
Here's how the poll looked right after the chat Sunday night: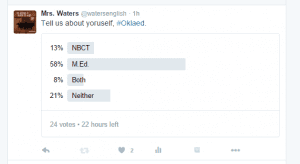 I am a secondary English Language Arts teacher, a University of Oklahoma student working on my Master's of Education in Instructional Leadership and Academic Curriculum with an concentration in English Education, and a NBPTS candidate. I am constantly seeking ways to amplify my students' voices and choices.