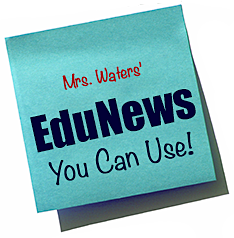 Oklahoma leaders have announced a $900 million budget hole. Yes, you read that right. Check out the following articles to learn more about what this means for public education.
December 15, 2015
Oklahoma will see a revenue failure this fiscal year after it was announce Thursday that November's revenue was down $50.1 million, or 12 percent , from what was budgeted. State Secretary of Finance Preston Doerflinger said in a press release the state will enact midyear budget cuts for "appropriated state agencies," and that Oklahoma faces a $900.8 million budget hole heading into fiscal year 2017.
Raise your hand if you've been in the Legislature for 10 years or more. You back there…we see you. Raise. Your. Hand. If you voted for every income tax cut, if you fed into this problem by supporting a seemingly endless supply of tax credits for corporations, if you campaigned for changes to the state…
December 18, 2015
In yesterday's Journal Record, guest columnist Arnold Hamilton crushed Oklahoma Republican leaders' fragile explanation for the recently announced "revenue failure" with a 614-word sledgehammer. In his column, Hamilton, who is also the Editor of The Oklahoma Observer, called the term"revenue failure" a misnomer. In his opinion, the whole mess should be more accurately labeled a "leadership" failure.
December 21, 2015
This past August, education blogger Scott McLeod (dangerously!irrelevant), shared an insightful commentary on the process by which a person or entity might go about dismantling one of the most important components of a democratic society-its public schools. His original article was re-posted on Diane Ravitch's national blog this morning.
December 23, 2015
Today Finance Secretary Preston Doerflinger officially declared a revenue failure, triggering $176.9 million in cuts in agency allocations for the current budget year, FY 2016. The revenue failure is the result of revenue collections coming in well below the official estimate upon which this year's appropriations were based.
State Finance Director Preston Doerflinger just announced that all state agencies will receive a three percent cut to their state aid for the current fiscal year. That doesn't mean that future state aid checks to districts will be cut by three percent. That means districts – unless the SDE has some triggers in place to…
If you know of any other articles that should be listed here, please share them below and I'll update the list.