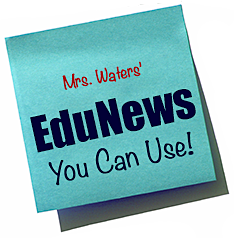 The Oklahoma State Board of Education and the Oklahoma Regents for Higher Education have approved the new Oklahoma Academic Standards for English Language Arts at their regularly scheduled meeting this afternoon. 
15 facts and stats you may not know about Oklahoma teachers
OKLAHOMA CITY (AP) – The Oklahoma State Board of Education has approved new standards to replace Common Core for the state's students. The standards for English, math, health and physical education were approved during a meeting Thursday. They replace the Common Core standards that were repealed by the Legislature in 2014 amid opposition mostly from grassroots conservative groups.
I am a secondary English Language Arts teacher, a University of Oklahoma student working on my Master's of Education in Instructional Leadership and Academic Curriculum with an concentration in English Education, and a NBPTS candidate. I am constantly seeking ways to amplify my students' voices and choices.