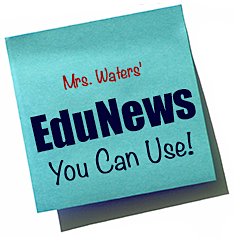 Parents should opt the childeren out of taking the upcoming 5th and 8th grade writing tests, according to statements released by The Oklahoma Parent Teacher Association.
You can read more about this recommendation in The Tulsa World. Also, read Jenks Middle School Principal Rob Miller's perspective.
I am a secondary English Language Arts teacher, a University of Oklahoma student working on my Master's of Education in Instructional Leadership and Academic Curriculum with an concentration in English Education, and a NBPTS candidate. I am constantly seeking ways to amplify my students' voices and choices.