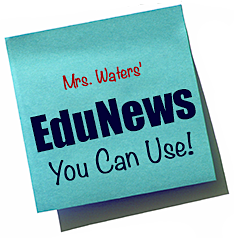 I just added tonight's Oklahoma Education Twitter Chat to my #OklaEd archives, which you can peruse on this site.
Here is the link to tonight's chat, titled "What Rocks/Sucks In Oklahoma Education" on Storify.com.
I am a secondary English Language Arts teacher, a University of Oklahoma student working on my Master's of Education in Instructional Leadership and Academic Curriculum with an concentration in English Education, and a NBPTS candidate. I am constantly seeking ways to amplify my students' voices and choices.