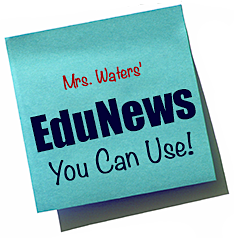 I grew up watching comedian Robin Williams make America laugh — from Mork & Mindy to Night at the Museum. He has never failed to brighten my day, in roles as divergent as Mrs. Doubtfire and Patch Adams, so I was deeply shocked to learn that he suffered from depression.
As a classroom teacher, I am reminded that sometimes our students suffer from depression as well, and I may be the first one to notice when a teen is suffering.
According to veteran public school and alternative education teacher Brett Dickerson, teachers must focus on developing their professional relationship with students so as to know when something is wrong — and also develop the judgement to know when to call for help.
Mr. Dickerson shares his experiences and tips on how to develop this perspective in his article "Teachers Can Be The First To Identify Teen Depression" at Life At The Intersection.