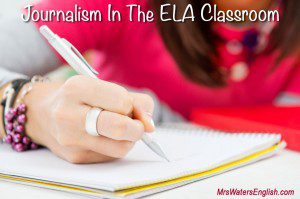 I had the opportunity to meet with Josh Flores, the Director of Language Arts at the Oklahoma State Department of Education, a few weeks ago. When he found out I have a background in journalism, he asked me to write up a small guide to incorporating journalism lessons into an English/Language Arts classroom.
Needless to say, I was excited to put this guide together, even though the idea of distilling my years of experience down into two pages made writing the guide a bit tough at first. Once I started though, the words flowed.
You can view my contribution to the guide at "Writing Modes: Journalism" on the ELATeachers.com website.