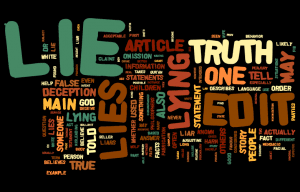 Someone I looked up to once said, "Those that know, do; those that can't, teach." I believed this at the time. That idea kept me out of the teaching profession for at least 10 years.
I've since learned that the actual proverb is from Aristotle, and it goes like this:
Those that know, do. Those that understand, teach.
This makes much more sense to me.
What lies have you believed?