During the #OklaEd Twitter chat last week, Rob Miller made a brilliant suggestion:
This week's Blogger challenge: If you were "King or Queen for a day," what would you do to improve #oklaed (<600 words). This will be fun!

— Rob Miller (@jmsprincipal) March 23, 2015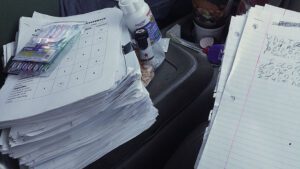 I wrote a list of 10 different things I would change if I were Queen Of #OklaEd For A Day, but I was so busy grading papers and students' missing work for the end of the nine weeks, I didn't get that post written. I did spend some time skimming over a few of the suggestions made by our other education bloggers, so I'm going to share with you their brilliant suggestions:
To this list, I'd add that we need a cultural shift in our perception of education and service. Instead of rewarding people for being famous (insert name of well-known socialite), or providing entertainment (you can mention any music or sports superstar here), we should reward those who dedicate their lives to elevating our children, to providing our next generation with the educational foundation they will need to create tomorrow's society, economy, and culture.