Join my Multicultural and International Children's Literature class and I from 7 to 8:30 p.m. on Tuesday, October 26 as we listen virtually to 2021 NSK laureate Cynthia Leitich Smith (Muscogee) discuss life as a writer and the inspiration behind her work with Dr. Heather Shotton (Wichita/Kiowa/Cheyenne). This discussion will be followed by an audience Q&A.
Click the linked headline below to read more about the event and register to participate in the
Cynthia Leitich Smith to Headline 2021 Neustadt Lit Fest
World Literature Today will host the 2021 Neustadt Lit Festival on Zoom from Oct. 25–27, featuring numerous panels exploring the work of Cynthia Leitich Smith (Muscogee), winner of the 2021 NSK Neustadt Prize for Children's Literature.
You can find more Neustadt Lit Festival events here.
Smith is not only the 2021 NSK Neustadt laureate, she is also a New York Times bestselling author of books for youth. Her books include:
Hearts Unbroken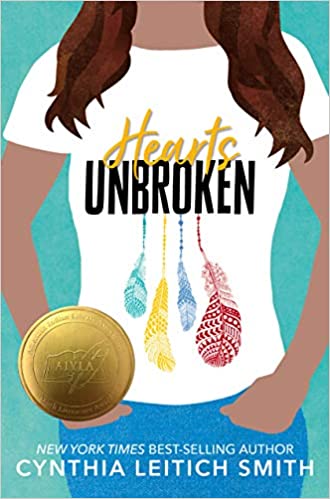 Hearts Unbroken won the American Indian Library Association's Youth Literature Award.
When Louise Wolfe's first real boyfriend mocks and disrespects Native people in front of her, she breaks things off and dumps him over e-mail. It's her senior year, anyway, and she'd rather spend her time with her family and friends and working on the school newspaper. The editors pair her up with Joey Kairouz, the ambitious new photojournalist, and in no time the paper's staff find themselves with a major story to cover: the school musical director's inclusive approach to casting The Wizard of Oz has been provoking backlash in their mostly white, middle-class Kansas town. From the newly formed Parents Against Revisionist Theater to anonymous threats, long-held prejudices are being laid bare and hostilities are spreading against teachers, parents, and students — especially the cast members at the center of the controversy, including Lou's little brother, who's playing the Tin Man. As tensions mount at school, so does a romance between Lou and Joey — but as she's learned, "dating while Native" can be difficult. In trying to protect her own heart, will Lou break Joey's?
Ancestor Approved: Intertribal Stories for Kids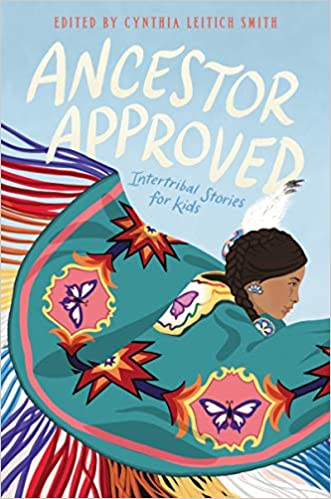 Ancestor Approved: Intertribal Stories for Kids is a collection of intersecting stories by new and veteran Native writers. These stories are hopeful, joyful and full of native pride and strength of community.
Native families from Nations across the continent gather at the Dance for Mother Earth Powwow in Ann Arbor, Michigan.
In a high school gym full of color and song, people dance, sell beadwork and books, and celebrate friendship and heritage. Young protagonists will meet relatives from faraway, mysterious strangers, and sometimes one another (plus one scrappy rez dog).
They are the heroes of their own stories.
This anthology features short stories and poems by Joseph Bruchac, Art Coulson, Christine Day, Eric Gansworth, Carole Lindstrome, Dawn Quigley, Rebecca Roanhorse, David A. Robertson, Andrea L. Rogers, Kim Rogers, Cynthia Leitich Smith, Monique Gray Smith, Traci Sorell, Tim Tingle, Erika T. Wurth, and Brian Young.
Sisters of the Neversea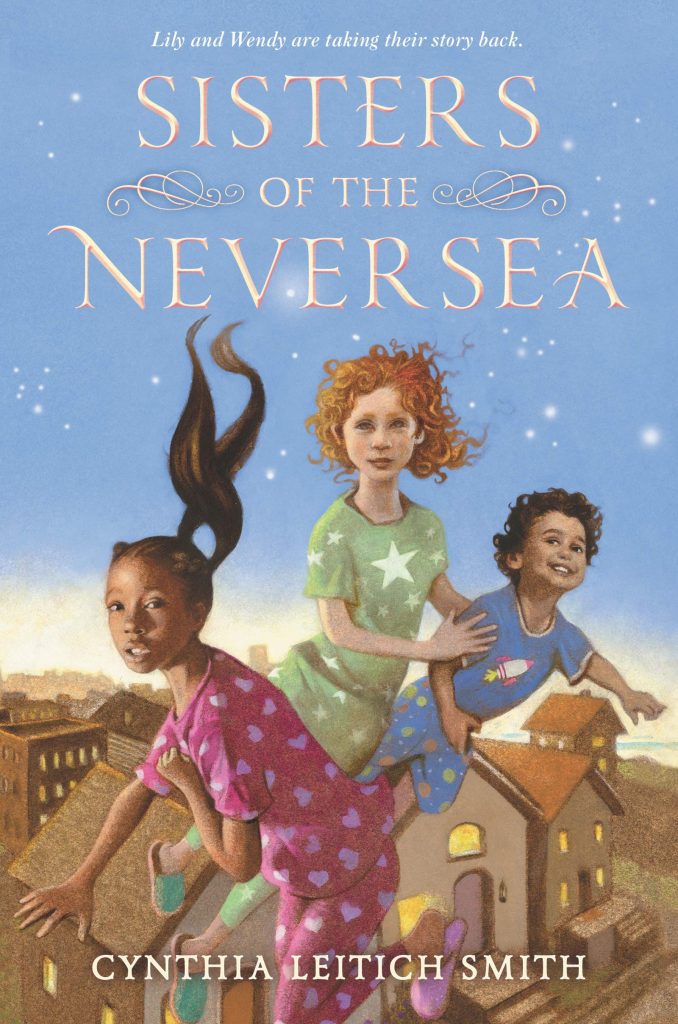 In Sisters of the Neversea, Native American Lily and English Wendy embark on a high-flying journey of magic, adventure, and courage to a fairy-tale island known as Neverland.
Lily and Wendy have been best friends since they became stepsisters. But with their feuding parents planning to spend the summer apart, what will become of their family—and their friendship?
Little do they know that a mysterious boy has been watching them from the oak tree outside their window. A boy who intends to take them away from home for good, to an island of wild animals, Merfolk, Fairies, and kidnapped children, to a sea of merfolk, pirates, and a giant crocodile.
A boy who calls himself Peter Pan.
Additionally, I'll be moderating an Assembly on Literature for Adolescents (ALAN) panel featuring Smith and two other authors (Laura Silverman and Saraciea J. Fennell) from 4:50 to 5:15 on Monday, November 22. If you're not already a member of National Council of Teachers of English (NCTE) and ALAN, join now and register for the 2021 ALAN Workshop. You don't want miss out!