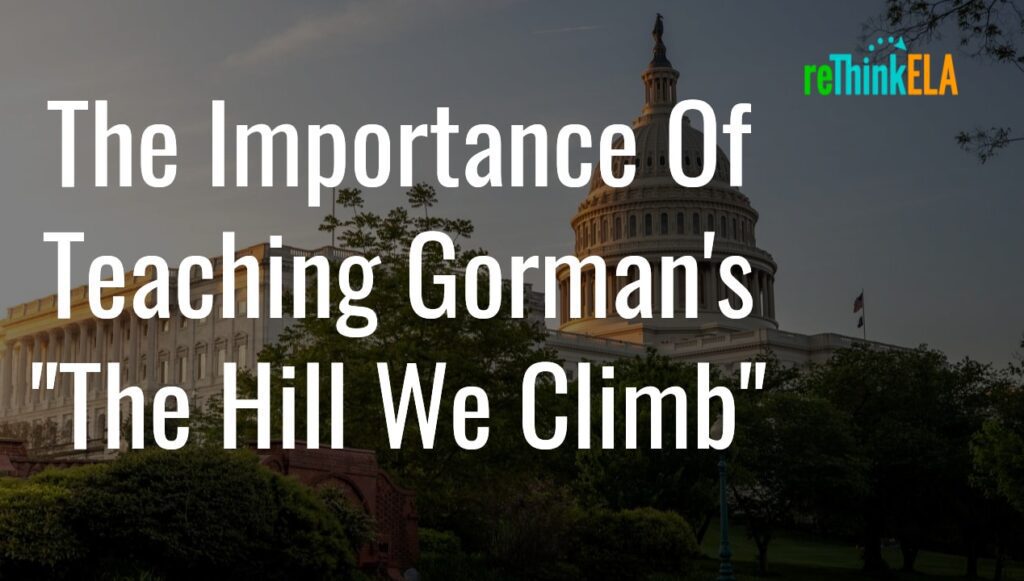 Nothing makes my English teacher heart happier than seeing a young writer — poet even! — celebrated on a national stage. We all had that opportunity during the Inauguration this year when we were honored to hear 22-year-old Amanda Gorman perform her spoken word poem.
If you missed it, you can watch it online below:
Not only did we have the opporunity to be blessed with her wit and wisdom, but as English teachers, we are now charged with the task of helping the students in our classes see the value in their own voices through the mirror or window of her performance (Bishop, 1990).
Several educators tweets have encapsulated more reasons why it's so important for Gorman's poem to be shown in our classrooms:
Gorman's poem is also a primary source with commentary that reflects current, historically significant events.
Just hours after her performance several sources had published free lesson plans for introducing Gorman's poetry to our students. (And teachers have also admonished us not to overteach her work.)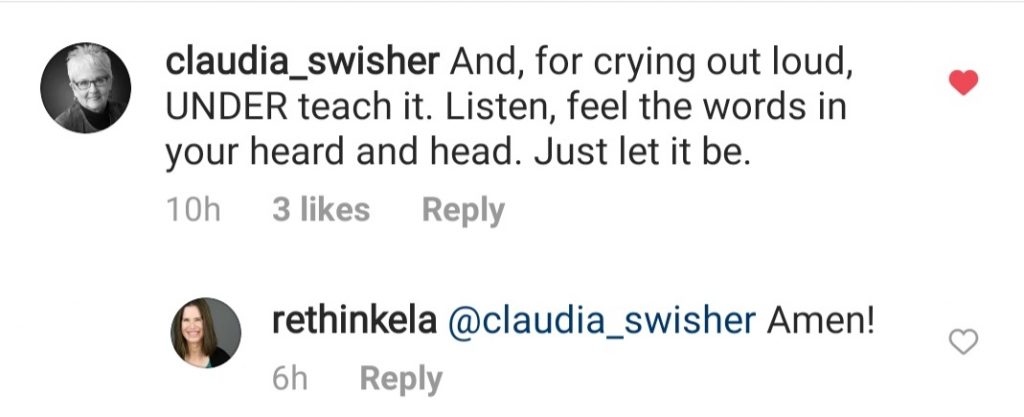 With this said, it may be wise to sit with the poem for a few more days, explore it, look to sources of lesson plan inspiration like Teaching Tolerance.
TQEs
If you're wanting a simple, no-prep, student-led exploration and discussion of the poem that will enable your students to sit with the poem for however long they need to, I recommend you listen to this podcast interview I did with Marissa Thompson of Unlimited Teacher: reThink ELA #010: Fostering Student-Led Discussions with the TQE Method.
You can also try this Pointed Reading strategy described in a Facebook post by Kylene Beers.
If you're looking for lesson plans that require a bit more planning or context, check out the resources below.
Lesson Plans
A student wrote a thread about her analysis of a few of the poem's lines. Click the tweet and read the whole thread. Then share with your students:
A 5th grade teacher created lessons in Google Drive that are free to download:
Melissa Smith from Teach Living Poets has also created a lesson and chat to help students connect across the nation in a Twitter slow chat to discuss Gorman's poem on January 29. Check it out below:
You might also consider providing some context for this poem through some of our blog posts:
Also, you'll need to be aware of the brewing disparagement against this poem and its young author. I recommend you view this retweet by Dr. Ebony Elizabeth Thomas and her pushback against "adultifying and ungendering our beautiful and vulnerable young Black women."
Large publishers also disseminated free teaching resources for you to consider as you are looking for ways to engage the students in your class and help them see how their voices are important, too.
New York Times
PBS
School Library Journal
Tolerance.org
A lesson plan on Amanda Gorman's poem "The Hill We Climb" to talk with students about creative expression as a commentary on democracy from @Tolerance_org https://t.co/871tTBKAKv

— Renée Watson (@reneewauthor) January 21, 2021
More Lesson Ideas
If you're looking for a paired text to go along with Gorman's poem, check out Jericho Brown's inaugural poem:
Additional Resources
Looking for ways to support Gorman's work? Check out her new poetry book:
After teaching Gorman's poem, you can continue inspiring and nurturing student voices with our Explode the Moment Personal Narrative Writing Project or A Time for Change Writing Project. Even better, a portion of the proceeds (50 percent) from both projects goes to support two young Black writers.