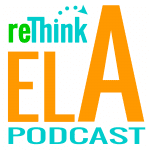 One of the most important things teachers can do is impact students' lives by creating spaces for them to discover their passions and use their voices. This is integral for student success—especially for students who struggle in the confining spaces many schools create.
My guest, despite successful leadership in and out of the classroom, found traditional school a hardship. With encouragement from middle and high school teachers who took the time to get to know him and his interests, he harnessed turned his passions into a movement and career.
Ty Baker is founder of The Black Times, a media production company based in Oklahoma City. At 21 years old, Ty has covered the Black Lives Matter protests, local law enforcement, and criminal justice issues. Through his creativity and determination, Ty has created a company based on his passions for politics, storytelling, and film.
Ty's interest in film started in middle school, along with his desire for leadership and activism. He started small by getting involved in school issues. Fast forward a few years and he found himself involved in protests after George Floyd's death. When a local politician, during an interview, asked what company he was with, the idea for The Black Times was born.
Ty credits his teachers as instrumental in pointing him on his journey to activism and entrepreneurialism. These teachers didn't just make sure he completed his schoolwork; they encouraged him to tell his story and follow his dreams.
Listening to Ty's story inspires me to search for those "aha" moment that will allow me to better see my students and their interests, so I can create space for them to explore the world as readers, writers, and creators.
Topics we discussed in this episode:
The journey from graduating high school to starting a company three years later

How his teachers supported his passion for film

Ty's advice to other kids who want to tell stories about their local communities

Ty's most favorite teacher and how she influenced his decision to start his company
Resources mentioned in this episode:
Essential Question: How can you inspire your students to tell their stories and follow their interests?