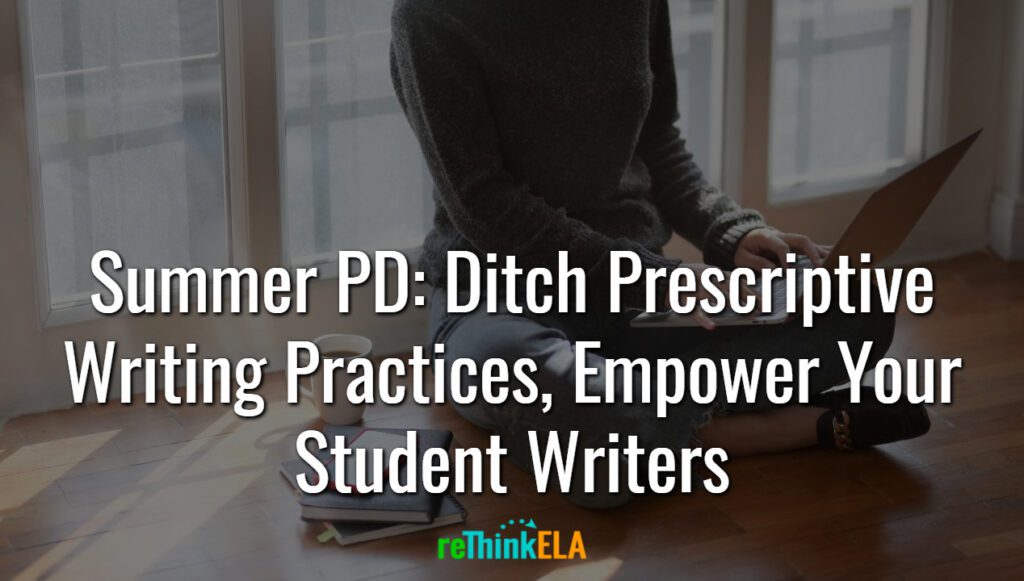 Both in my own experience and in listening to other teachers, I have learned that many of us are looking for help moving away from prescriptive writing and towards more project-based, writing workshop, student voice and choice options in our classrooms.
But with admin pressures, 25+ students (many of whom hate writing) in one classroom, distance learning, and a limited amount of time, how can we make that happen? How can we convince a bunch of teenagers that writing is valuable–both now and in the future?
While there are no magic bullets in education, I've developed several strategies over the years that I want to share with you. So I am creating a course to help you take what you know about yourself and your students and empower their writing.
I'm calling it Teach mPOWRED Writers. Yes, there is method to my spelling madness!
I also setup an email list that you can join if you want to learn more about the course.
Just fill out the form at the end of this article.
You'll get three emails (1 per day) with a basic description of the concept behind the course and then I'll send out updates when the course is ready.
Naturally, if you have any insights or questions, you're welcome to respond to this article or reply to any of the messages you receive from the email list.