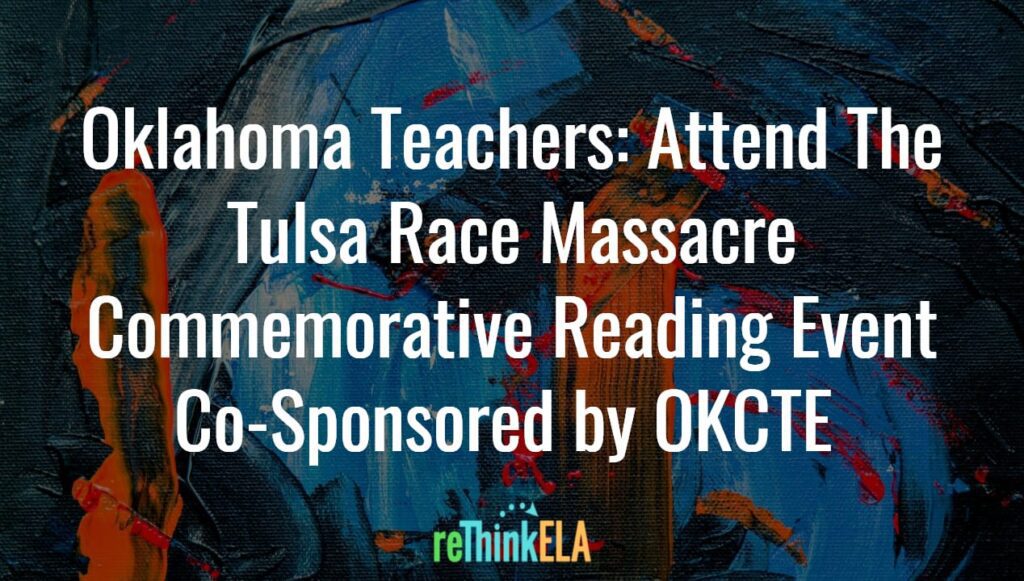 The Oklahoma Council of Teachers of English is presenting the Tulsa Race Massacre Commemorative Reading at 3 p.m. Sunday, May 30 in the Molly Shi Boren Ballroom in the OU Student Union. Readers include poets and educators:
OKCTE is working in collaboration with the Mark Allen Everett Poetry Series and PEN America to bring you this presentation.
Edited: No registration needed. There will be room for 75 people (3 feet apart) inside. Parking at the Memorial Union is open and free on that day.