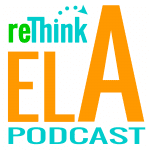 [prettyfilelink size="115 KB" src="https://www.rethinkela.com/wp-content/uploads/2020/01/Ep12-Hugh-Hunter.pdf" type="pdf"]Ep12-Hugh Hunter Transcript[/prettyfilelink]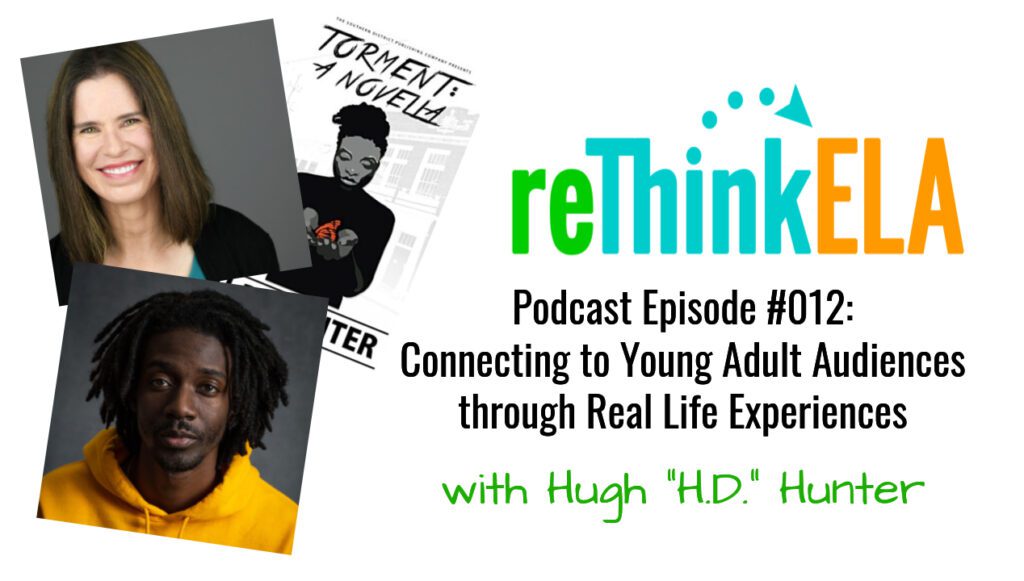 Knowing their reading audience helps authors to craft their books and create their story arcs. Understanding the pain points of their audience and the problems they struggle with the most helps to identify which topics should be included in the manuscript. 
Similarly, teachers need to know their students and their background and maturity level to successfully engage them in meaningful conversations in the classroom. Without this knowledge, you have nothing but unread books and a chaotic classroom.
Surprisingly, many authors are afraid of writing for the Young Adult market. They fear that they won't connect with them or that the topics they want to write about will be too difficult for young adults to comprehend. However, young adults these days face an onslaught of difficult situations that many grown adults would struggle to handle; so now, more than ever, middle and high school-aged children need authors to "tell it like it is" instead of coddling them or avoiding the market altogether.
My guest today is Hugh Hunter, an author, activist, and motivational speaker from Atlanta, GA. Hugh embraces this young adult market simply because he remembers friends and other classmates who didn't love middle school and high school as much as he did. He wanted to be a voice for those kids who feel alone and wanted his book to deal with difficult topics that kids deal with every day, and possibly more frequently then he did in high school.
Hugh's latest book is Torment: A Novella, which has won multiple awards and deals with serious issues such as mental health, race, class, and coming of age.
Topics we discussed in this episode:
the subject matter of his book, Torment, and why schools should NOT shy away from adding it to their curriculum
the general message of his workshops and class visits
how reading can cultivate empathy
the impact of his author visits on the students
Resources mentioned in this episode:
Hugh Hunter's Website: https://www.thesoutherndistrict.com/
Buy the book on Amazon: https://amzn.to/2LsKH1h
Meet the author video: https://youtu.be/JXJWpN9f2bM
Twitter: https://twitter.com/hd_tsd
Instagram: https://www.instagram.com/hd_tsd/
Workshop information: https://www.thesoutherndistrict.com/blog/2019/12/18/nisky