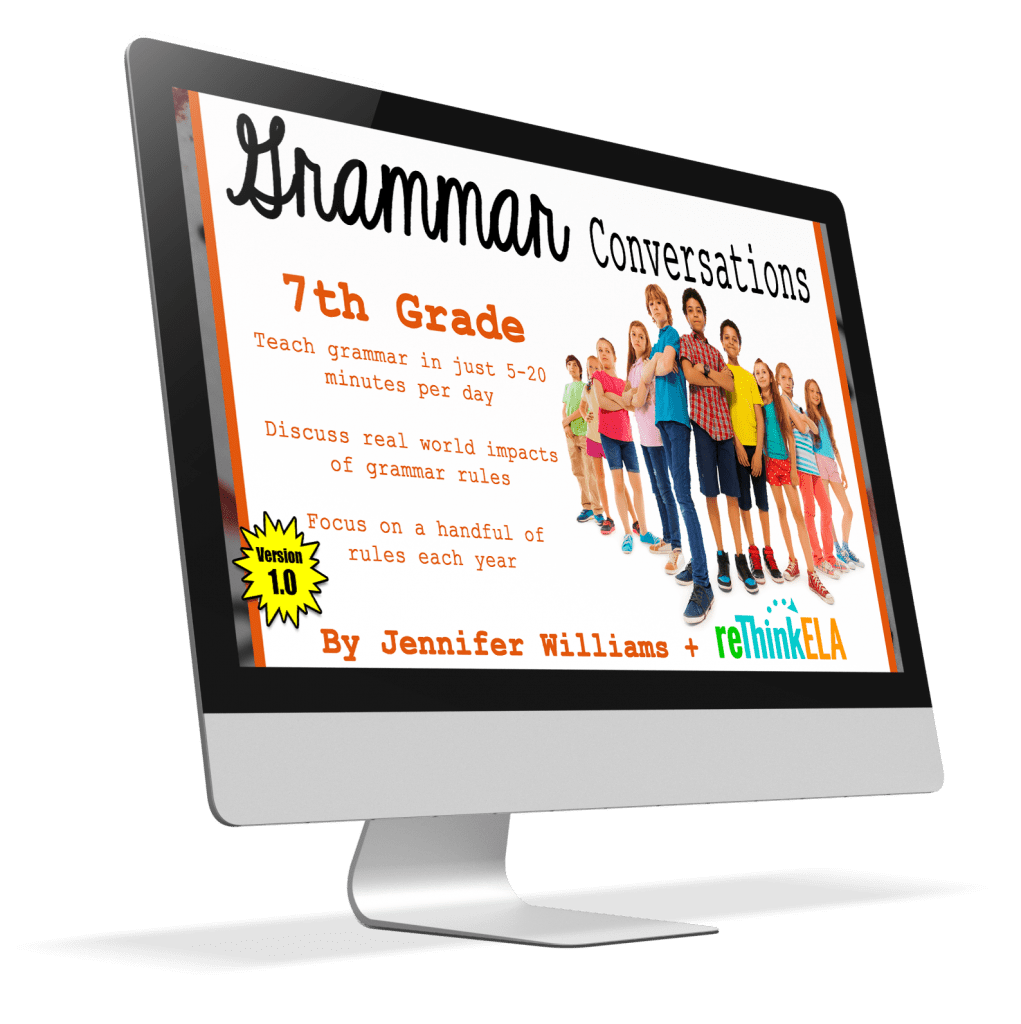 We've done it again! Jennifer Williams and I just released the 7th grade Grammar Conversations unit last night! With 86 slides, 18 posters, an MLA Formatting Addendum, and MLA Formatting Checklist, this unit is packed with tons of grammar, usage, and mechanics concepts.
You can read more about the units here.
We've been talking about and working on this series for months, starting with a podcast, articles, and a free mailing list:
Click here to read more about what is included in our Grammar Conversations units and how you can order as an individual teacher or if you're interested in adopting the vertically align units for an entire grade, school, or district.
Or just go straight to the order form if you're already convinced.
Not sure Grammar Conversations is what you need?