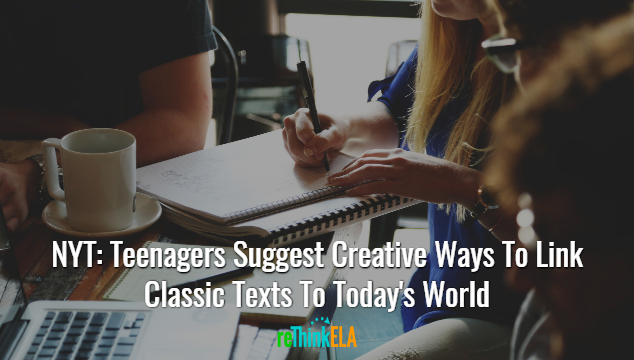 Teenagers across America responded to a challenge set forth by The New York Times late last year to take something they'd read in class and connect it to the real world. As I've read through the 50 suggestions, I have been impressed. Not because teenagers are making such significant connections, but because of how significant those connections are. I am gaining insights that I did not have before just from reading the article.
Making Connections: 50 Teenagers Suggest Creative Ways to Link Classic Texts to the World Today
Over 1,200 students suggested interesting thematic links between recent Times articles and literary, historical and scientific texts and topics like "Their Eyes Were Watching God," "Walden," the Chinese Exclusion Act, the Chandrasekhar Limit and the California gold rush.
Click here to search for connections to books you'll be teaching next year.