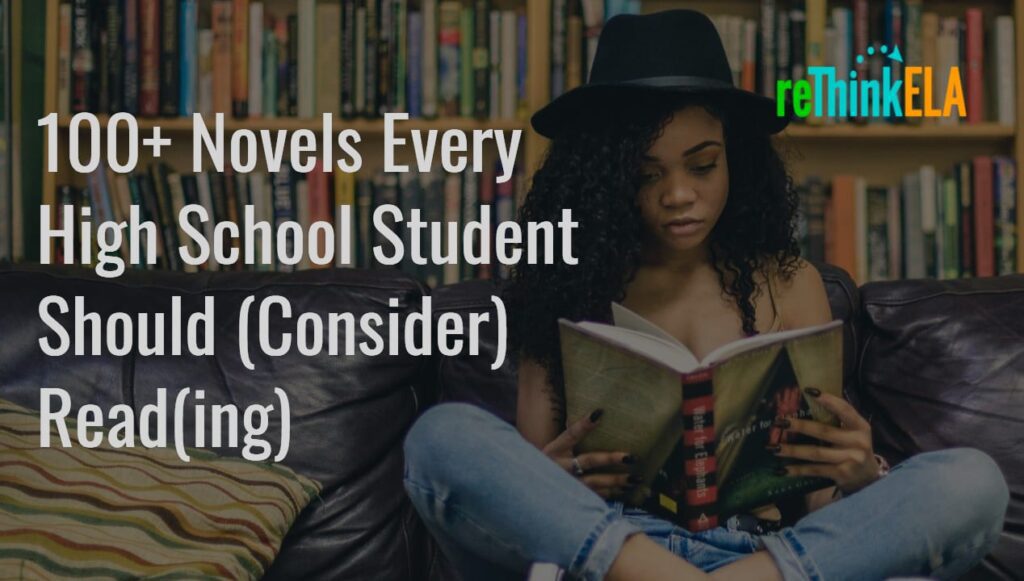 What books should high school students read? If you're a more traditional teacher, you may have visions quietly reading your favorite novels from the Western canon and discussing them with your students. This is where I started.
But after five years of classroom experience and trying to figure out how to convince actual high school students to enjoy reading, I realized that the traditional Western literature canon only appeals to a small subset of students. A very small subset. If I wanted to convince more of my students to value reading inside my class and once they leave my class, I'd need to find books that either mirror their experiences, or serve as windows into the current world. (Thank you, Dr. Rudine Sims Bishop for that metaphor!)
For this reason, I've included a list of books divided by class subject. For example, "Introduction to Literature" could be taught in the 9th grade. At my school in Oklahoma, "American Literature" is taught in the 11th grade.
Personally, I think it would make more sense to teach the introductory course freshman year, then broaden student horizons to reading American literature sophomore year, and expand to world literature junior year. I also think, if we're going to divide literature this way, we should continue with an overview of world literature during senior year instead of narrowing the focus to British literature.
Truth be told though, I think it would make more sense to focus on themes or topics each year and provide students with opportunities to choose what they want to read independently and in literature circles. We should focus our reading instruction on the students in front of us and their interests, not on a prescribed list or a literary canon dominated by dead white men.
Introduction to Literature
For more recommendations, check out our list of Books for Secondary English Class.
American Literature
World Literature
British Literature