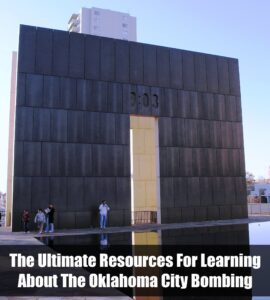 Chances are, if you lived in Oklahoma on April 19, 1995, you remember exactly where you were when you felt, heard, or learned about the bombing of the Alfred P. Murrah federal building. Share the information with your middle and high school students so they can learn how Oklahomans came together to care for one another amid the devastation.
Articles
Reports
The Oklahoma Department of Civil Emergency Management After Action Report
Videos
Interactive
Field Trip
Click here to schedule a visit for your school to the Oklahoma City National Memorial.
Lesson Ideas
If you have any additional ideas or resources, please provide them in the comments below. Thank you!