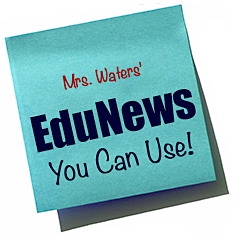 NOTE: The 6-8 grade reading and math cut scores have been released.
Click to access Spring%2BOperational%2B3-8%2BMath%2Band%2BReading%2BPerformance%2BLook%2BUp%2BTable.pdf
The chart below shows the cut scores for Oklahoma's End-of-Instruction exams in English II and English III. I don't know yet how to tell if your students have Form A or Form B, but I'll update this post when I find out. Also, remember that the writing scores will need to be added in, as well. Note: The EQ Form is for the Equivalent test that is given to students who need to have their original tests invalidated. For example, last year, when the verbal test administration instructions left out an important step, students were given the option to invalidate the first test and take the equivalent.