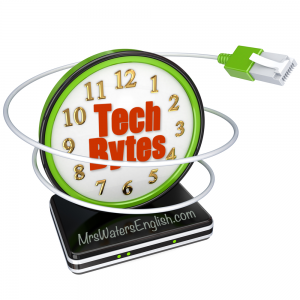 If you want to show your students how cool you are with this technological stuff, consider creating an assignment in Google Classroom — and building a link to the content into a QR code. Or, if you're still a little old school, download the QR code image to your computer, and paste it into into a worksheet you've created. In either case, students will have to use their smart phones or tablets to scan the QR code to access the content.
Why would you do this? (Other than for the sheer fun of it, of course…)
Perhaps you want students to watch different videos (depending on which paper they receive) at their desks. They can scan the QR code on the paper, and then answer the questions after watching the video.
Include your contact or extra information in your syllabus.
Host a scavenger hunt related to your content area. The codes would have clues for the next location/object to be found.
Include the answers in a QR code at the bottom of a worksheet. 
Embed QR codes in flyers to promote school events or contests.
Tape QR codes into books to provide additional information, such as author or setting background, or related videos.
Put QR codes next to questions. The code links to a video or other materials to help students answer the question.
How to generate a QR code
Below are three services you can use to create QR codes: