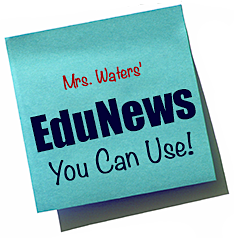 If you're a proponent of public education, you need to read these two articles, and share them. Personally, I shared both with my principal, and also with my blog and social media followers.
If you're not a public education advocate, you really need to read these articles and seriously consider their messages.
I am a secondary English Language Arts teacher, a University of Oklahoma student working on my Master's of Education in Instructional Leadership and Academic Curriculum with an concentration in English Education, and a NBPTS candidate. I am constantly seeking ways to amplify my students' voices and choices.