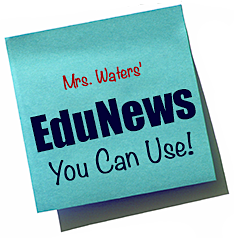 If you're going, what sessions are you attending?
I signed up last week, and started going through the schedule as soon as the State Department of Education put it online. There are so many good choices, I don't even know where to begin!
That said, I'm tempted to put the whole thing into some sort of spreadsheet so I can plan my days at the conference. I'd hate to double-book myself and miss out on a really important session.
Any particular sessions you'd recommend for an English teacher?