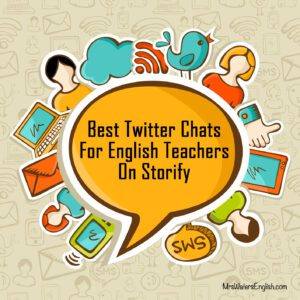 One of the best ways to connect with other educators — from the comfort of your living room, kitchen, back deck, bed, coffee shop, etc. — is through a Twitter chat. As an Oklahoma English teacher, I follow several hashtags for my subject area, and for my state. As I perused some of the chats, which have been archived on Storify.com, I found a few that I thought you might like to read:
(If you have no idea what I'm talking about, skip to the instructions below.)
Bonus!
I stumbled a few more chats that I thought would be perfect for this list. Enjoy!
How to participate in a Twitter chat
A Twitter Chat is a pre-arranged chat that happens on Twitter through the use of a predefined hashtag. Members of the chat login to Twitter, and at the chat's start time, discuss a specific issue with other people who are also following and commenting (tweeting) using the designated hashtag. For example, educators from across the state of Oklahoma login to Twitter and begin following the #oklaed hashtag at 8 p.m. every Sunday. Members append #oklaed to all their tweets that are part of the conversation.
Some applications, Nurph.com, enable you to enter the hashtag you wish to follow. The app will then display all tweets with that hastag, and automatically append said hashtag to your tweet.
These Twitter chats typically have a Q & A format, in which the moderator/host will post a questions in numerical order: Q1, Q2, Q3. Members will reply to the question using A1, A2, A3 as a short-hand method of identifying which questions are being answers. Members will also refer to teachers as Ts, Students as Ss, and Parents as Ps.