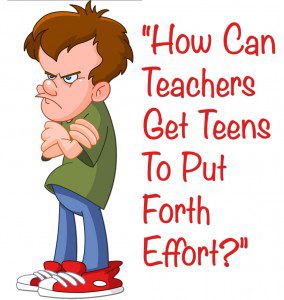 One of the hardest parts of teaching English in a high-poverty urban middle school is getting the lowest performing students to buy into the idea of reading.
This became crystal clear during the first weeks of my 7th grade Focus Reading class.
Each of the 10 to 15 students had failed the reading section of the Oklahoma Core Curriculum Test the previous year and required remediation under state law. I'd love to work with each of these students for a year, introducing them to books, giving them time to figure out who they are as readers, and letting the test take care of itself.
However, our school had to provide at least one nine weeks of remediation, and the district had subscribed to Achieve3000, an online provider of differentiated news articles. For two to three days each week, the kids would login to a class Mac laptop and read an article I'd assigned, or choose one based on their own interests. Each news story in the program had been written on multiple Lexile levels, and the program would serve the proper level to each student based on a Level-set test taken in September.
After reading the article, students were assessed on their comprehension and vocabulary skills via a series of questions. Each student would have the opportunity to refer to the article, eliminate answers, and review any questions missed. As students' scores improved over time, their reading levels would be increased; students would earn points and badges based on how well they did on the assessments. At least, that's the idea, right?
My kids weren't interested. They complained about having to read. They insisted all the articles were boring, stating that they'd rather read the short plays in Scope magazine. Or play Cool Math, Fun Brain, or HoodaWord. Or talk, Or nap. Or complain loudly. Or stare into space.
I quickly realized that the points and badges weren't enough. Choosing their own reading (within the program) wasn't enough. I was going to have to bring in some external motivation.
Yes, I bribed them. With chocolate.
Of course, I realized that not everyone is a chocolate fiend like me, so I bought a $10 bag of Hershey's minatures, a tub of bubble gum and a huge bag of DumDums.
I told the kids that if they scored a 100 percent on the first try on their Achieve3000 test, they could choose "chocolate, gum or a DumDum." I kept the chocolate in my refrigerator, so it stayed cold. The rest of the candy (plus a few other trinkets like fun erasers and brightly colored pencils for students who couldn't, or chose not to, have candy) I stored in a plastic bucket behind my desk.
Whenever a student scored a 100 percent, I asked to see their score, so I could congratulate them, listen them tell me what they did differently on that article, give them a high-five, and offer the prizes. Soon, several kids were working hard to make a 100 percent.
Still, there were some students for whom candy wasn't enough of a motivation.
So I created the One Hundred Club. Members of the One Hundred Club received the distinction of their choice of candy (or non candy) prize, the honor of writing their name on the board in the One Hundred Club box, and a celebrity interview during the last five minutes of class.
That was my favorite part.
During those last five minutes, I'd call my One Hundred Club members to the front, admonish the crowd to listen respectfully during the celebrity interviews, grab my nearest microphone stand-in (pencil, eraser, stapler, rolled up paper…) and using my best talk show host voice, ask, "So, Michael, what is your secret to Achieve success?"
Students, some with shyness, some with pride, would say things like:
Read the article carefully.
Refer back to the article.
Check your answer before submitting it.
Eliminate wrong answers.
Now, here's the kicker: As soon as the bell rang, the One Hundred Club got to leave immediately.
Everyone else had to wait until I released their row, as normal.
The kids LOVED the One Hundred Club. Those students who became frequent fliers in my One Hundred Club also showed significant gains in their reading over time. Even those who struggled with making the 100 percent brought their scores up from 30s and 60s to 75s and 88s. I encouraged them, as well, and they showed growth over time.
I have intended to share this story with you for months, but never quite got around to it until I saw the article "Turning Around the Teen Brain By Building Effort" by Laura Varlas on the WholeChildEducation.org blog.
As I read through the article, which Josh Flores, Director of Language Arts for the Oklahoma State Department of Education, linked to on Twitter under #elaok, I realized that my One Hundred Club used several of the powerful teen effort builders mentioned in the article. I built relationships through encouraging, helping, and listening to each child. I set a common goal (100 percent)  but provided reading and assessments suited for each child's reading level. I challenged the students to strive for that 100 percent, instead of settling for an 88, or a 75, which is the lowest score I'd accept as part of the two articles I required them to work on that day.
I made the rewards worth the risk (which I mitigated by sitting down and working with those students who consistently struggled with the questions) and I helped build the status of those who did well. Some of the best students end up being the ones who were among the worst behaved (and performing) at the beginning of the class.
I would have preferred to spend time building lifelong learners; however, under the constraints of the system, I was at least able to make reading more pleasant, and help students read better. In the long run, that should help them at least a little bit.
Do you have any stories of how you used a motivational tool to turn around a class, or even one student? I'd love to hear your stories. Just reply below.