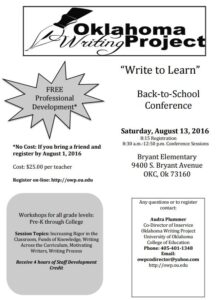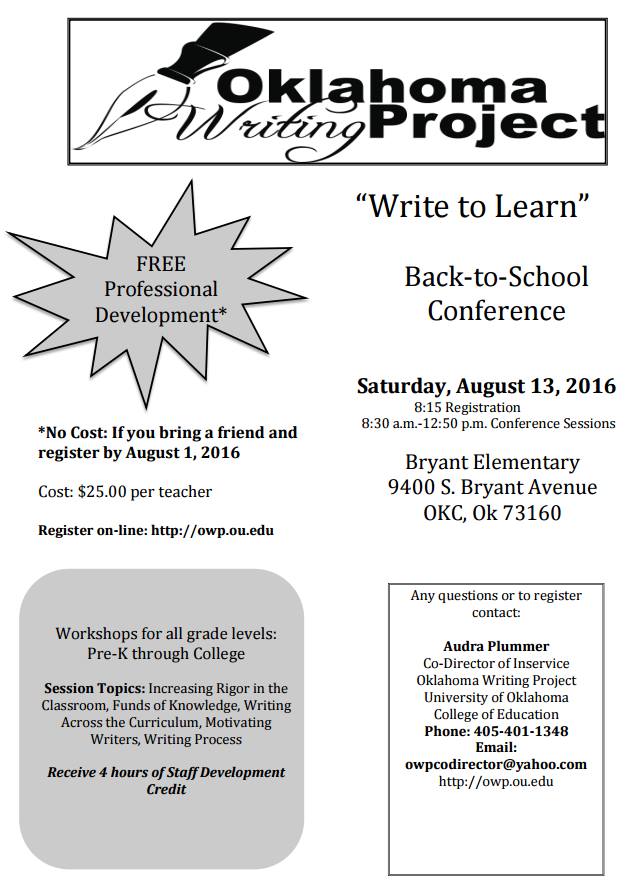 Are your student essays as bland and lifeless as a rice cake?
Teach them how to add FAT to their essays with Figurative language, Appositive phrases, and Transition words. These techniques will ensure your student's voices will add spice to those flavorless essays. 
From my presentation packet:
This workshop will provide detailed lessons for teachers to empower student writers with concrete tools to help them improve word choice and voice in their writing. Through these lessons, students will learn how to harness proven writing techniques discovered in mentor texts during the drafting and revision stages of the writing process.
Join me and my fellow Oklahoma Writing Project Teaching Consultants at Bryant Elementary School in Moore on Saturday, August 13. Click the image above for more details.
Click here to register. (Registration is free if you sign up by August 1 and bring a friend!)
I am a secondary English Language Arts teacher, a University of Oklahoma student working on my Master's of Education in Instructional Leadership and Academic Curriculum with an concentration in English Education, and a NBPTS candidate. I am constantly seeking ways to amplify my students' voices and choices.