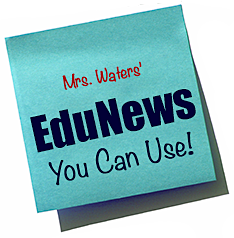 If you're an Oklahoma teacher with three years experience, a teaching license, a bachelor's degree, and an unquenchable desire to be the best teacher you can be, it's not too late to start the National Board Certification process! Even better, Education Leadership Oklahoma is offering $1,300 scholarships for up to 100 teachers to begin the certification process.
EDUCATION LEADERSHIP OKLAHOMA (ELO) is administered by the Office of Educational Quality and Accountability (OEQA) in partnership with the Oklahoma State Legislature to provide support for Oklahoma Teachers seeking National Board Certification.
I am a secondary English Language Arts teacher, a University of Oklahoma student working on my Master's of Education in Instructional Leadership and Academic Curriculum with an concentration in English Education, and a NBPTS candidate. I am constantly seeking ways to amplify my students' voices and choices.