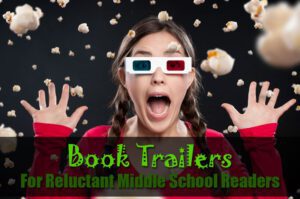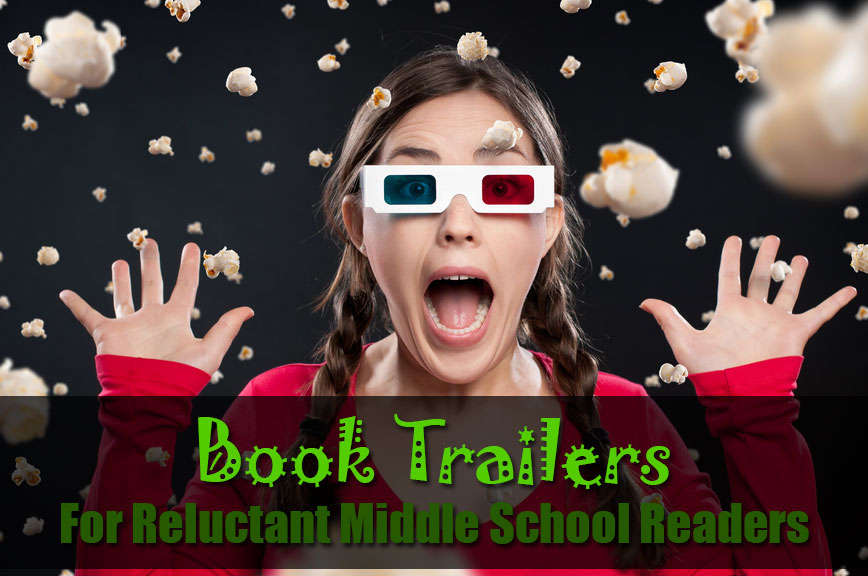 I am in love with the idea of using well-crafted book trailers to entice reluctant readers to read. I also love the idea of having my students create some of these. I think that if I can combine technology (screentime!), a compelling teaser to a book, and peer advocacy, I can convince at least some of my reluctant readers to pick up a book.
That said, I'm just going to be up front here and admit that I haven't used these book trailers in my class yet. It's something I've wanted to do for a couple of years now, but I still haven't figured out how I'll incorporate these trailers into a lesson. So, if you have any ideas, I'm all ears! Please leave your ideas in the comments.
Michael Vey: The Prisoner of Cell 25
Divergent
If I Stay
Out of My Mind by Sharon Draper
Fever 1793 by Laurie Halse Anderson
Esperanza Rising by Pam Munoz Ryan
Found by Margaret Peterson Haddix
Middle School: Get Me Out of Here by James Patterson
Million-Dollar Throw by Mike Lupica
Septimus Heap series by Angie Sage
Harry Potter series by J.K. Rowling
Percy Jackson and the Lightning Thief by Rick Riordan
The Giver by Lois Lowry
Twilight by Stephanie Meyer
I am a secondary English Language Arts teacher, a University of Oklahoma student working on my Master's of Education in Instructional Leadership and Academic Curriculum with an concentration in English Education, and a NBPTS candidate. I am constantly seeking ways to amplify my students' voices and choices.