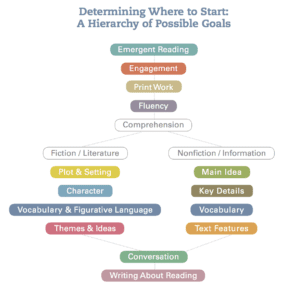 Students who can sustain and enjoy reading independently for relatively long periods of time, particularly when they're reading fiction, are more empathetic and are better writers. Incidentally, they also score better on tests. Here are some thoughts on how to incorporate independent reading into your courses without resorting to computerized tests to measure comprehension.
Remember when independent reading was called DEAR? Or SSR? Or SQUIRT? (Or maybe I am the only one with that last one? It stands for Sustained Quiet Uninterrupted Reading Time). Acronyms aside, it looked like this: Kids chose whatever they wanted, teachers sat their desks to get through the paperwork that was piling up, or,…
I am a secondary English Language Arts teacher, a University of Oklahoma student working on my Master's of Education in Instructional Leadership and Academic Curriculum with an concentration in English Education, and a NBPTS candidate. I am constantly seeking ways to amplify my students' voices and choices.