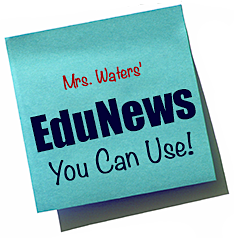 I found out the hard way today that if you haven't signed up yet for the Advanced Placement Summer Institute at The University of Oklahoma or The University of Tulsa, your course may already be full.
Fortunately, the universities are compiling waiting lists, so if your course selection is full, you may want to go ahead and sign up. Just don't send your $35 registration fee. If an opening becomes available for you, the charge will be assessed at that time. I am sending my registration in for the Pre-AP English for Middle School today, and hoping I receive a spot.
So far, the full courses at OU include AP English Language and Literature, and Pre-AP English for High School and for Middle School.
Information related to the institute can be downloaded from the OU website or the TU website (You can register online for the Tulsa institute).