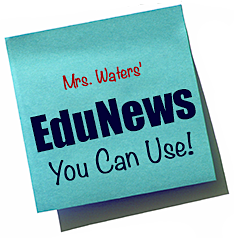 The current education establishment in Oklahoma wants the public to think that teachers are a unionized posse seeking to destroy all that is good in education — assuming you believe that high-stakes testing of children, and punishment of communities, schools, teachers and children is a good idea.
Except this isn't true.
Nationally, teachers didn't even win the right to participate in union activities until a June 1968 ruling by the U.S. Court of Appeals for the Seventh Circuit. In Oklahoma, teachers did not get the right to collectively bargain until 1971.
Even then, teachers have not been quick to unionize, especially in Oklahoma. Outside the metro areas, few schools are predominately unionized.
According to Brett Dickerson, a Nationally Board Certified Teacher in Oklahoma, our teachers are inherently conservative:
Teaching is, at its base, a conservative act of passing on accepted wisdom from earlier generations to the current one. "Outside the box thinking" in the teaching profession is limited to the ways in which accepted wisdom is taught. Teachers seldom question the accepted wisdom itself.
When do teachers get their hackles up and start working against political leaders? When we perceive that those "leaders" are harming our state's children. Teachers may not always agree on the best methods, or see eye-to-eye politically, but our primary concern is teaching and caring for our children.
For a better understanding of the actual teacher "unions" in Oklahoma, read Mr. Dickerson's post: Don't Believe Right-Wing Rhetoric About "Teachers' Unions" In Oklahoma