Download A Free Copy Of The Lottery And Print For Your Students Or Upload Directly To Google Classroom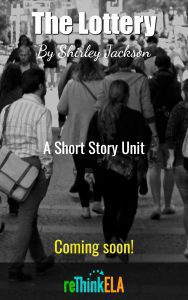 The Lottery by Shirley Jackson is a short story that calls into question the traditions of a small town. Students will love the ending!
Enter your name and email address below and you'll be taken directly to our downloads page, where you can select a version and file type to fit your needs. 
We also offer additional resources we have curated from around the internet, which may include related print and nonprint texts.
Join Us To Download The Lottery Short Story Files!
Subscribe to receive The Lottery short story files and updates by email.