Download A Free Copy Of The Landlady And Print For Your Students Or Upload Directly To Google Classroom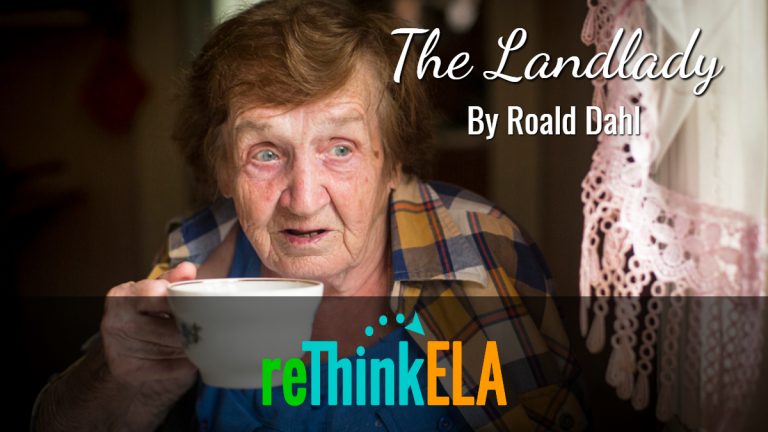 The Landlady by Roald Dahl is a Halloween favorite of middle and high school students! This delightfully twisted short horror story will shock and captivate your students. Encourage your students to make predictions at key points as Dahl masterfully builds their anticipation through foreshadowing. Then encourage your students to trace Dahl's story craft in a second reading.
Enter your name and email address below and you'll be taken directly to our  downloads page, where you can select a version and file type to fit your needs.
We also offer additional resources we have curated from around the internet, which may include related print and nonprint texts.
Register for Instant Access!
We'll deliver you directly to our downloads page and email you when we add more resources.