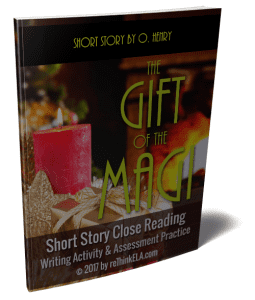 Do you need an interactive, student-centered service learning project that will encourage middle and high school students to turn their excitement for the Christmas and holiday break into a creative endeavor based on O. Henry's "The Gift of the Magi"? This unit is full of highly engaging student discussions perfect for Christmas and encouraging students to think beyond themselves to how they can help others.
This 3-6 day lesson contains everything you need to guide students through reading and viewing short literature covering topics relevant to students today, responding to a daily essential question, and planning and creating real-world children's books or videos witih a modern take on a classic tale of love and sacrifice.
This short story resource is designed to help students analyze a complex work of literary fiction. Specific questions presented in an assessment practice worksheet guide students through the process of analyzing the plot, characterization, setting, and theme.
This lesson plan includes:
Teacher preparation instructions, during teaching instructions, student assessments and answer keys, writing project instructions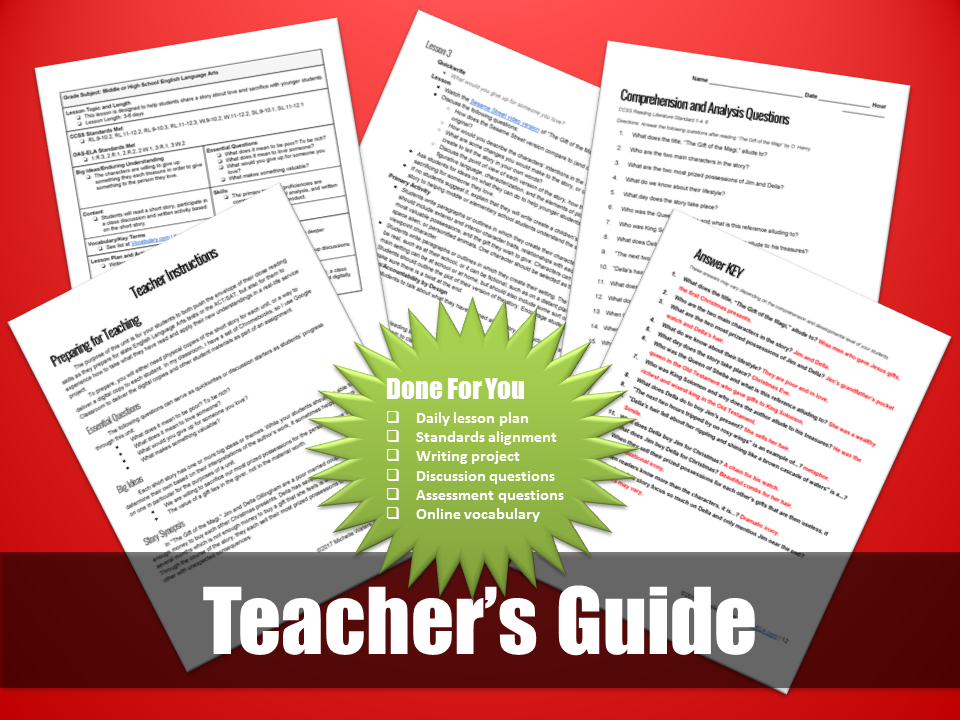 Daily PowerPoint Slides for Students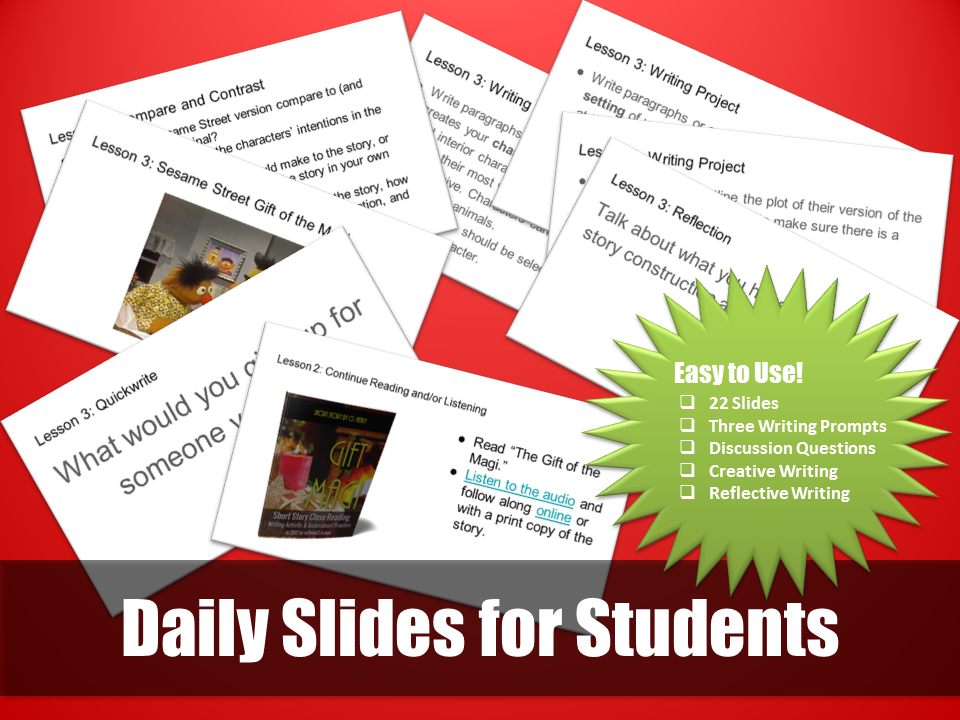 Checklists and Rubrics for Creative Writing Project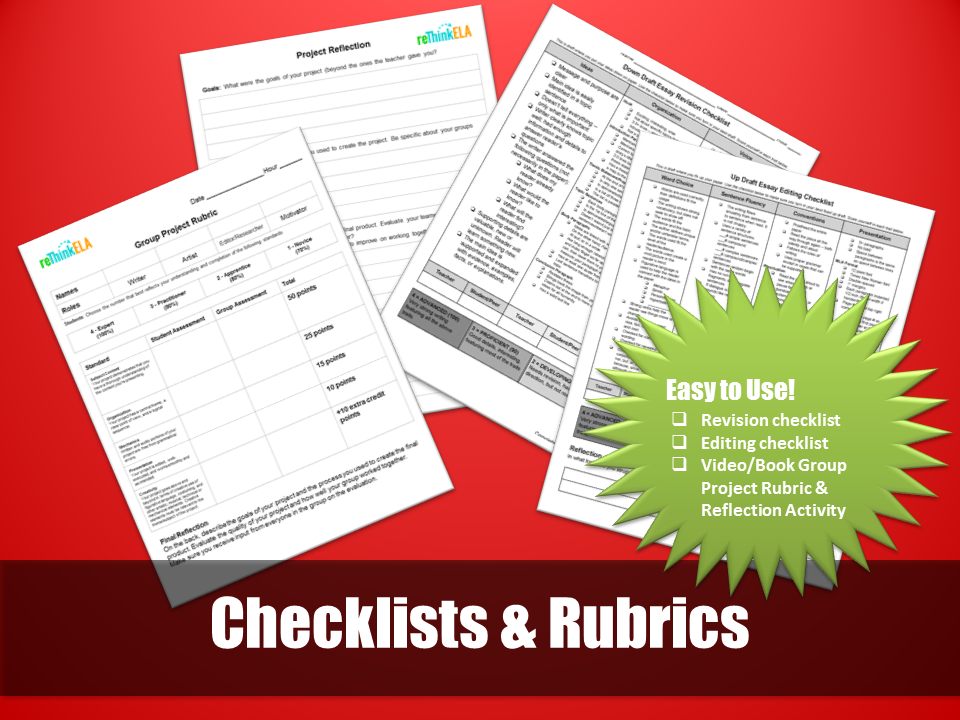 Are you ready for a complete ready-to-go unit
that will help your students improve their close reading skills and engage in a collaborative, creative service-based writing project?
Risk-Free Guarantee: You may request a full refund within seven days
of your purchase and it will be given. No questions asked!