Download A Free Copy Of Thank You, Ma'am And Print For Your Students Or Upload Directly To Google Classroom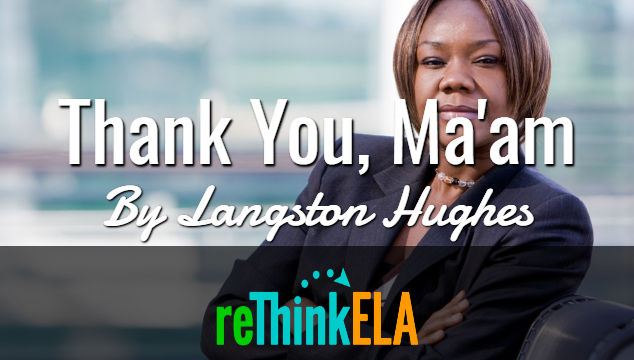 Thank You, Ma'am by Langston Hughes is a short story about the lessons learned in a chance encounter between a young man who wants a pair of blue suede shoes and the woman whose purse he plans to steal in order to buy them. What does the woman see in him that others might not?
Enter your name and email address below and you'll be taken directly to our TYM downloads page, where you can select a version and file type to fit your needs.
We also offer additional resources we have curated from around the internet, which may include related print and nonprint texts.
Register for Instant Access!
We'll deliver you directly to our downloads page and email you when we add more resources.