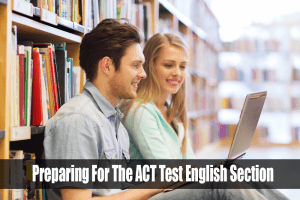 I have gathered together several ACT test preparation resources that have been recommended to me from teachers across the United States. I've included strategy videos, printable workbooks, online practice tests, and more.
Videos
https://youtu.be/cXB8ajMKKw4 https://youtu.be/C7yO8UpPqfk https://youtu.be/QFK3C04BZTI https://youtu.be/jWvYl8Vvz8U https://youtu.be/0emlVxINBUk
Online study guides
ACT English Breakdown
The English section of the ACT can be broken into two two categories: Grammar usage and rhetorical skills.
Usage
Rhetorical Skills
Online practice tests
The ACT test is a curriculum-based education and career planning tool for high school students that assesses the mastery of college readiness standards
Click to access Preparing-for-the-ACT.pdf