Download A Free Copy Of Icarus and Daedalus And Print For Your Students Or Upload Directly To Google Classroom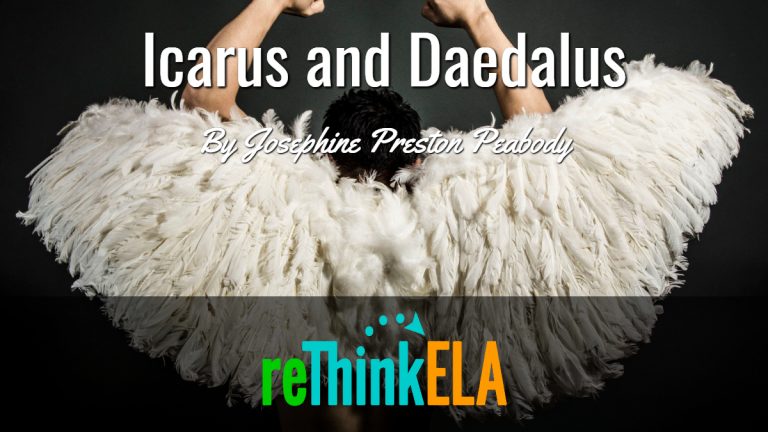 Icarus and Daedalus by Josephine Preston Peabody is a short story based on the Greek myth about a young man whose father builds him wings to help him escape prison, but he fails to heed his fathers warnings.
Enter your name and email address below and you'll be taken directly to our downloads page, where you can select a version and file type to fit your needs.
We also offer additional resources we have curated from around the internet, which may include related print and nonprint texts.
Subscribe to download Icarus and Daedalus files!
Subscribe to receive free emails updating you on other lesson plans, and writing and short story units.