Download A Free Copy Of Flowers for Algernon And Print For Your Students Or Upload Directly To Google Classroom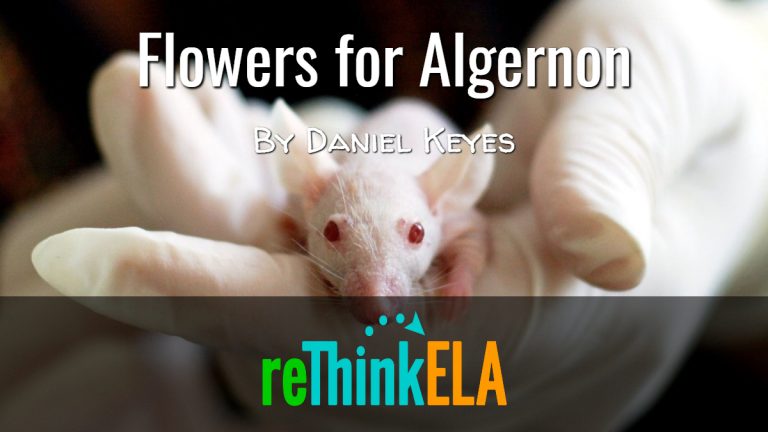 Flowers for Algernon by Daniel Keyes is a science fiction short story written in diary form by a mentally handicapped man who gains intelligence through an experimental surgery. He shares these experiences with a mouse named Algernon. What happens when both gain intelligence?
Enter your name and email address below and you'll be taken directly to our downloads page, where you can select a version and file type to fit your needs.
We also offer additional resources we have curated from around the internet, which may include related print and nonprint texts.
Register for instant access!
Once you have completed our subscription, we'll deliver you to your downloads page. We'll also send you additional resources and updates via email.
NOTE: Be sure to click the confirmation link in the email I sent so you don't miss the rest of the resources, including essential questions and vocabulary lists.
If you signed up previously, but can't access the resources page for your short story, click the subscribe button above and re-enter your information. We have changed systems and will need you to add your information to the new one.